Bucher Wines
Key Info
I was invited by Emily Martin Events who planned and organized the event with Bucher Wines.

My day started at their Windsor tasting room and then followed up with a lunch at Bucher Farms.

I've never felt more like a 'Wine Queen' then I did this day!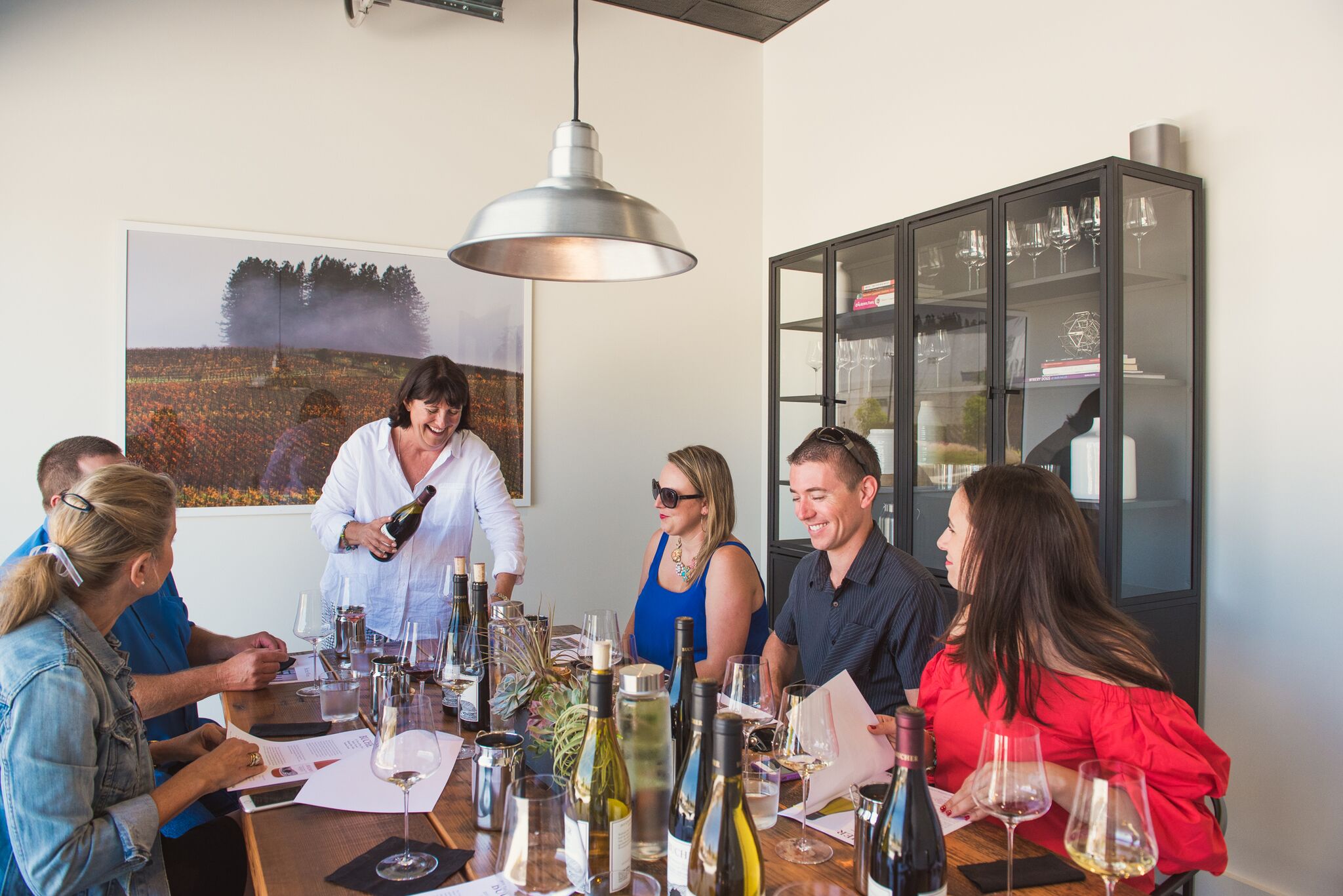 Photo credit Viera Photographics
John and Diane Bucher are proprietors of Bucher Wines.

A boutique family owned winery.

Bucher Farm and vineyard is located in the Middle Reach of the Russian River Valley near Healdsburg.

A 38 acre sustainable vineyard planted with Pinot Noir and Chardonnay.

Wine production and tastings are located 7 miles south of Healdsburg at Grand Cru Custom Crush in Windsor.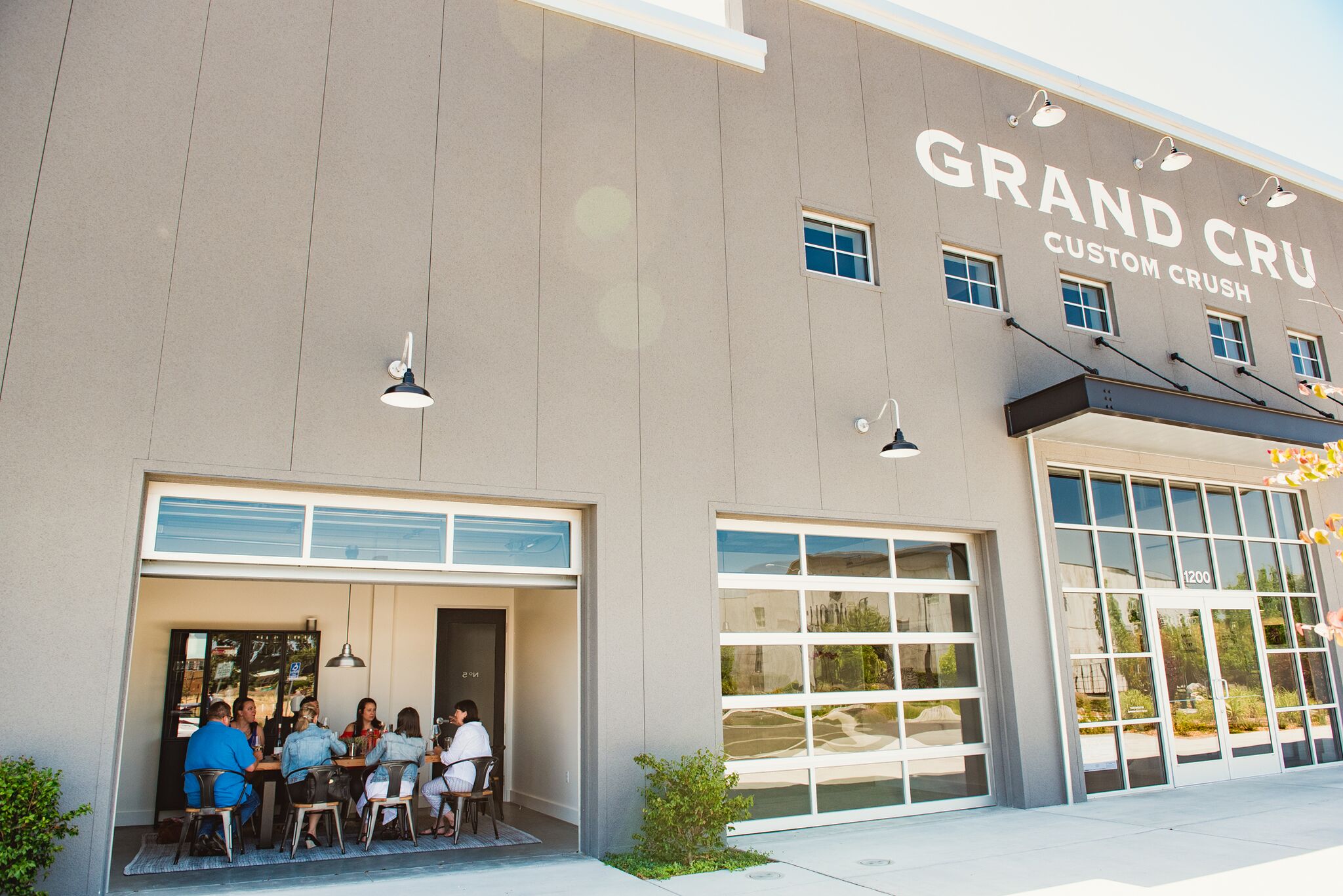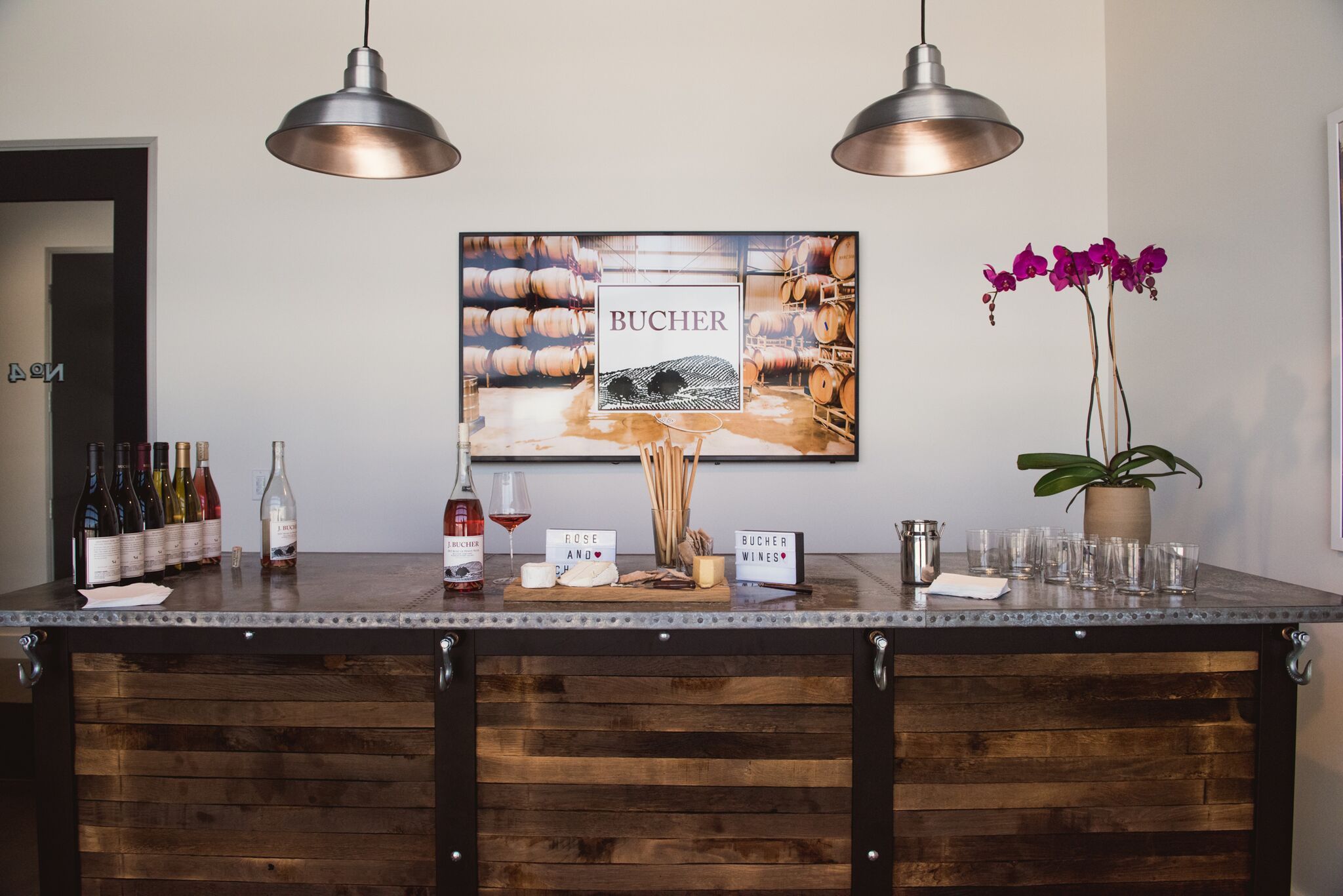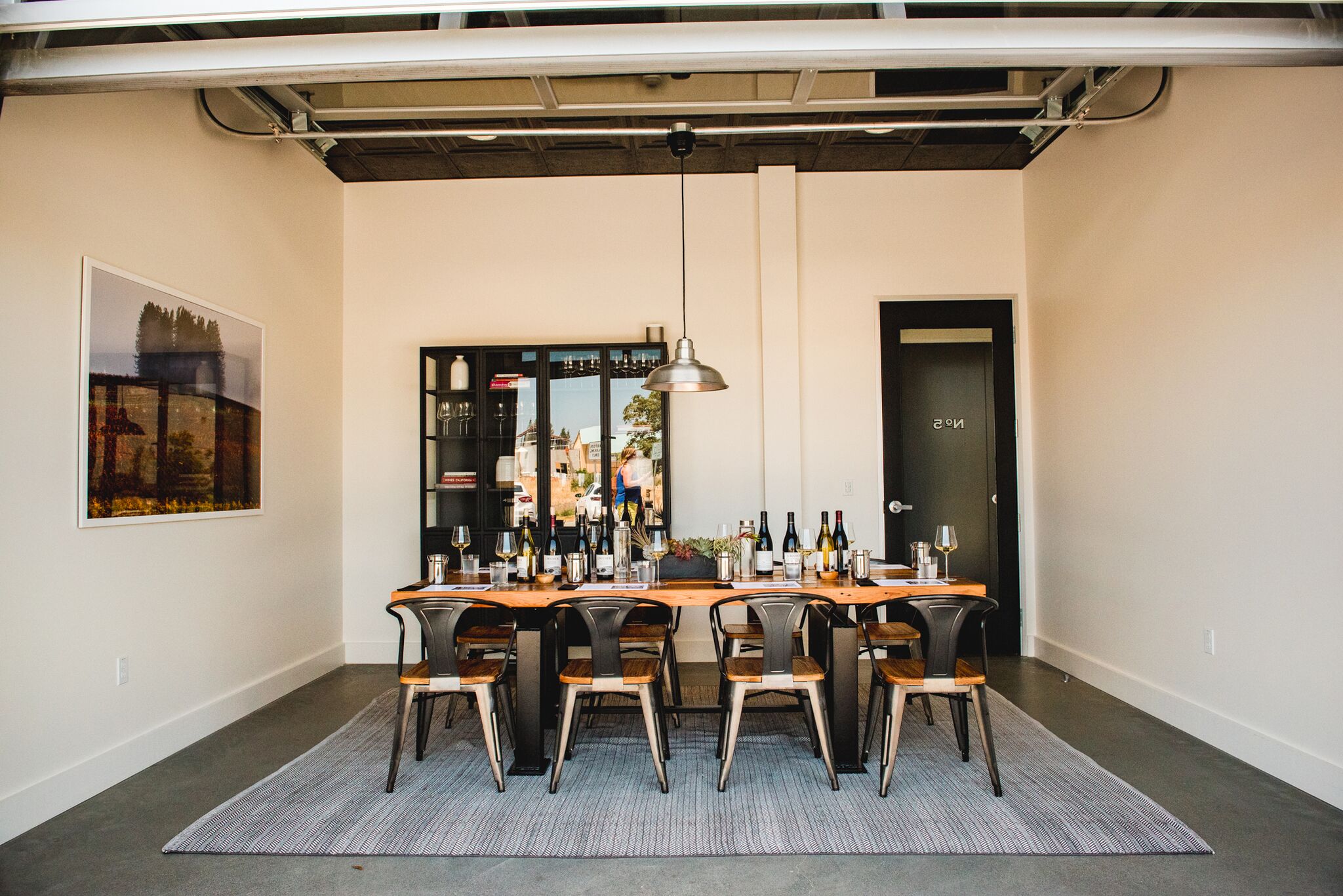 Photo credit Viera Photographics
Grand Cru Custom Crush is a one-stop-shop for premier wines.

Wineries such as Bucher Wines, Smith Story, Black Kite Cellars to name a few, make and showcase their wines at this brand new facility.

Appointment only tastings.

$25 per person and waived with a $100 purchase.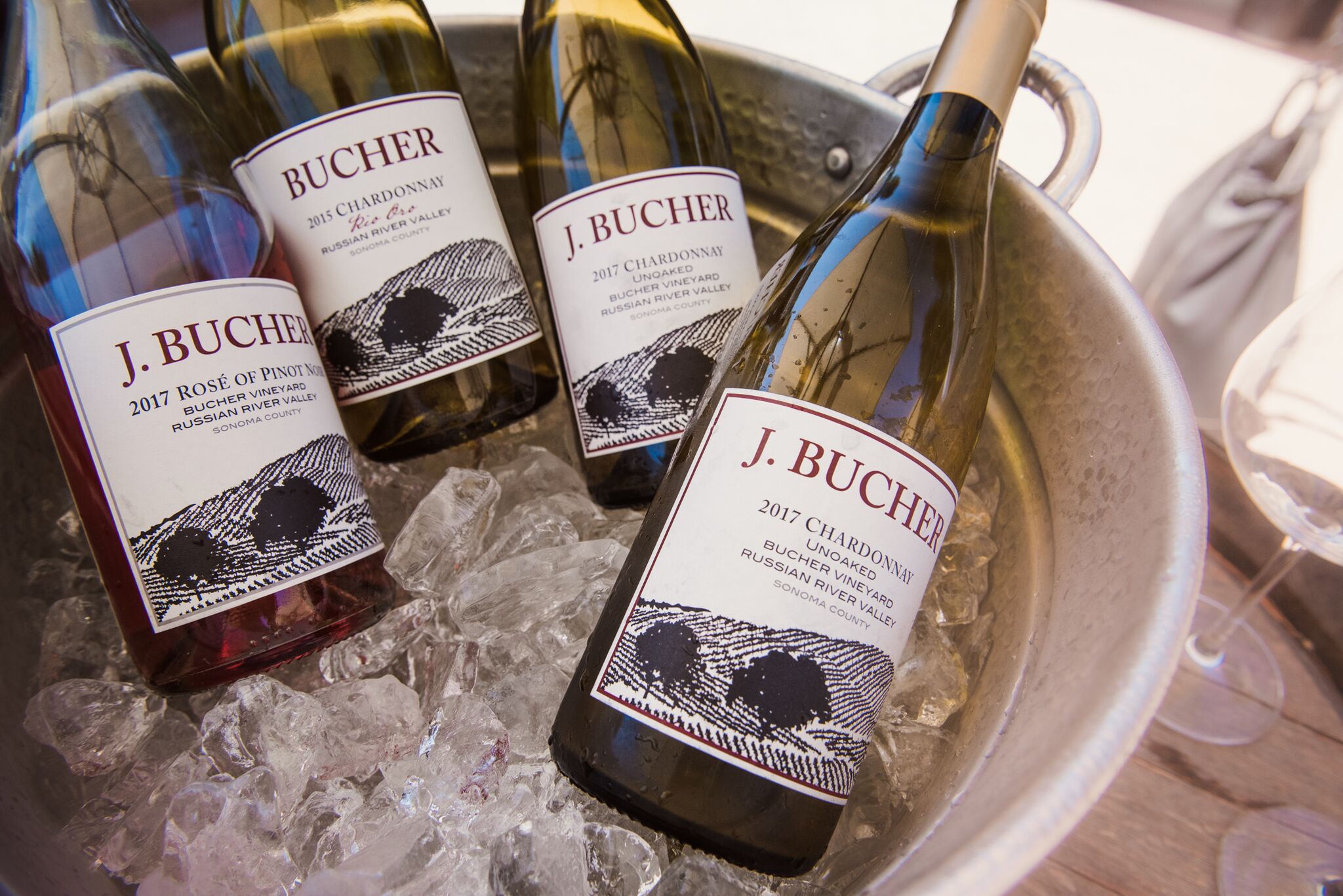 Photo credit Viera Photographics
Are you a lover of quality Pinot Noir, Chardonnay, and Rosé?

Yes?!?! Me too. I have no doubt that Bucher Wines will be your new favorite.

100% Estate Fruit

Winemaker: Adam Lee

Adam is a Pinot Noir specialist and considered one of California's top winemakers.

Bucher was selected by Pierre DuMont of the Piedmont Post as one of the top Pinot Noirs at the 2017 Pinot Days in San Francisco.
Photo credit Viera Photographics
Bucher prides themselves in offering high quality wines at an accessible price point.

Between $25-$65

I suggest joining their Founder's Select Wine Club.

Why?

Very limited wine production and seriously INCREASING DEMAND for their wine.

Why wouldn't you want first dibs?

Bucher is sold in select markets and restaurants; check their website for locations.
You May Not Know
Bucher Farm and Winery has a LONG and fascinating history.

The family lineage includes Joe and Annemarie.

Swiss immigrants who started a dairy farm in Russian River Valley in the 50's.
Their son, John, now operates the 360 acre certified organic dairy business with 700+ cows.

For the past 25 years John has also grown grapes on the original homestead.

Bucher sources grapes to some of your most coveted and notable Sonoma County Wineries:

Merry Edwards, Williams Selyem, Ramey and En Route.

In 2011 the Bucher family started making their own wine.

J. Bucher Wines launched in 2013.

John uses organic compost from the Bucher Dairy Farm as a protective mulch for the vines.

Many nutrients from the compost ensure the best fruit for wine making. Thank you, cows.

John picks the fruit earlier than other growers to create a somewhat lighter, elegant wine.
I had the pleasure of meeting both John and Diane Bucher at the event.

What a sweet couple with such a passion for their wines.

John's wife, Diane Bucher, is an absolute joy. Always smiling and ready for a laugh.

She left her career in textiles to work full time as owner and ambassador of Bucher wines.

When making appointments, you'll most likely get the pleasure of talking to Diane.
Sheila's Recommendation
First, visit Bucher at Grand Cru.

Be sure to tell them I sent you and they'll treat you to something special!

Get your hands on a bottle of the:

2015 Pommard Clone Pinot Noir. My personal favorite.

Black cherry, plum, earthy, spice, and a velvet finish.
I'm also blown away by how Bucher Wines are truly amazing when paired with food.

See the pics below to get some Bucher food pairing ideas.
A HUGE thank you to the Bucher's for inviting me over for a tasting AND for serving me the most exquisite lunch.
Dining with them, at their property, felt like something out of a Diane Keaton or Meryl Streep....Nancy Meyers movie.
I will never forget petting their sweet, new born cow. What a beauty.
For more information and to book an appointment visit: BUCHER WINERY